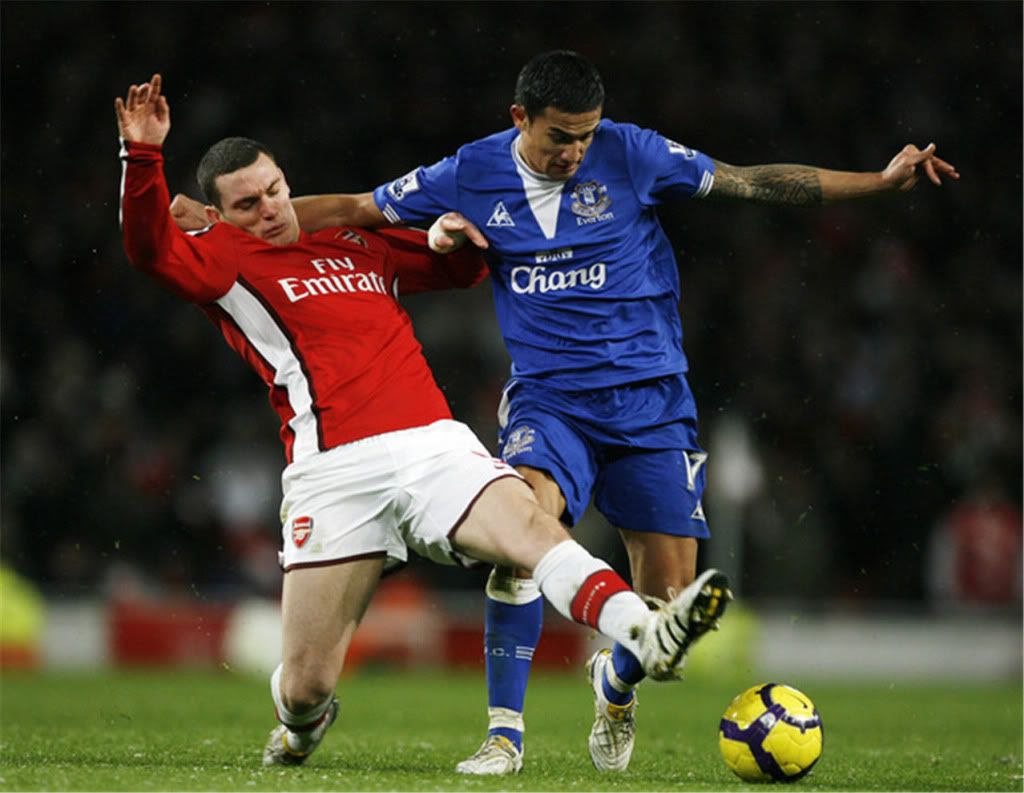 Thomas Vermaelen seems to think that he's a basketball player. His constant dream is to steal the ball from an opposing attacker, dribble the length of the court/pitch, and score at the other end. Early in Saturday's match against QPR, he got excited when Adel Taarabt received possession just outside the area, and flicked a boot at the ball in an awkward steal attempt. Taarabt simply pivoted, dribbled towards the goal, and clipped a shot past Szczesny, who looked at Vermaelen and spread his arms in the beaten keeper's usual what-were-you-doing gesture.

Unfazed by this, Vermaelen almost immediately dribbled most of the length of the pitch before passing to an offside Van Persie; his slow trot back to a defensive position seemed reluctant. A couple of minutes after that he tried once more to steal the ball, this time from Bobby Zamora, who also turned easily away from him. (Fortunately for Arsenal, this happened a long way from goal, and Mikel Arteta hustled back to cover for his teammate.) In the second half Vermaelen slipped and fell when trying to mark Jamie Mackie, which led to an easy goal (the match winner, as it turned out) by Samba Diakite. Maybe not his fault — it was a lousy pitch at Loftus Road — but only a minute or so later he rushed out to the center of the pitch to attempt yet another steal, and seemed both surprised and relieved when he wasn't called for a foul.

Vermaelen is pretty quick, quite strong, good on the ball, and dangerous in the air — in short, a very talented player. He's Arsenal's vice-captain, which suggests that he has the respect of coaches and teammates. But he demonstrates less positional awareness that any defender I can think of, and has Joey Barton-level impulse control. (Though at least his impulses rarely lead him to punch or kick people.)
It seems to me that Vermaelen's role in the Arsenal team tells us three things: first, that coaches and players alike love energy and enthusiasm, even when misplaced; second, that hope springs eternal that talented players will eventually, somehow, see the error of their ways and start playing intelligently; and third, that Arsène Wenger really, really, really needs to spend some money on another central defender.